It's not how much we can do TO them; it's how much we can do FOR them.
Mastery Coaching Will Transform Your Practice!
~All Change Requires Action~
All Mastery Coaching options include monthly resources because I simply do not believe in spending your coaching time selling you the resources I think you need to create the success you want.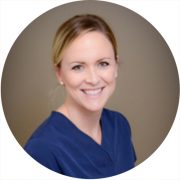 I thought this was important for you to know…just recently some of the lessons you taught us have finally "clicked" and I find myself connecting with patients on a whole different level allowing for a more complete healing process to occur in our clinic (both Ryan and I recognize this). For the first time in practice, I 100% feel that what we do in our clinic facilitates people to change their own lives with the potential for changing their entire "family trees". Because of the SuccessFormula, I am now able to identify what THEY need to become the best version of themselves (it's still a work in progress but improving). Because of what you taught us, I am now able to connect someone to the benefits in which they receive from the care delivered and help open them up to change their desire to actually LIVE again. So many people when they start in our clinic are just present and then as they go through the clinic programs, the benefit to what we do, is we get to watch them literally start truly living again. Because of coaching with you, I now feel like I am able to move closer to my true potential as a doctor, business woman, and person. The principles you taught us are timeless, reproducible, and will follow us for years to come. For those reasons, Thank You.
PS. We're getting ready to 'celebrate' because we're on track for our best month ever getting us closer to our 'rich Uncle Stevie'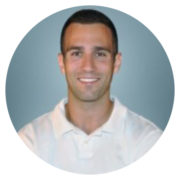 I hired Steve as my coach in August of 2002 after meeting him at Total Solutions. I was immediately drawn to his way of communicating and obvious high level of intelligence as well as his low pressure attitude. I have been coaching with him since that time on the basis of, if he is not helping me grow I will not keep him as a coach, again he has been my coach for 15 years. Year after year he has not only helped me build the practice I have always wanted but helped me have fun and enjoy myself while I did it. Beyond that he has helped me immeasurably in so many aspects of my life with his great perspective and advice. Everything from my martial arts career to my marriage and relationships with my children and family. I can't thank him enough for the positivity he has brought to my life. If you don't think you need a coach, nether did I, but I am eternally grateful that I had one anyway. Thank you Steve for all your help, I look forward to continued success with you.